Who are the Best Hard Money Lenders in Boise ID?
Finding the best hard money lenders Boise is critical to your investing success. Whether you're new to real estate or seasoned investor, your hard money loan can eat up a ton of profit margin. Whether you're looking for a fix and flip loan or a BRRRR strategy, a bad hard money loan can set you back thousands of dollars. On the other hand, a good hard money loan can provide the financing you need in less time than any other source of financing. Boise hard money lenders can give you the buying power required to scale your business and profit.
Boise has a limited selection of local private money lenders. With that said, there are several national lenders who are available to loan throughout Boise. Rates on hard money loans issued to Boise investors average a standard 11-12% with loan amounts averaging around 315k. The median loan term is around 6-12 months. The mean hard money loan includes origination fees in the 3-4% range with standard LTV averages around 70-75%.
Here's our short list of the top 4 Best Hard Money Lenders in Boise ID:
Hopkins Financial Services Inc
Payette Financial
Alpha Lending
A10 Capital
Top 4 Best Hard Money Lenders Boise 2021

1. Hopkins Financial Services Inc
Our first Boise hard money lender is Hopkins Financial Services Inc. Since 1983, Hopkins Financial Services, Inc. has funded a half a billion dollars in real estate secured loans. From finding an investment opportunity in the amount you have available to invest, to meeting your yield requirements and security guidelines, Hopkins is a slid choice for hard money loans in Boise.
Here are more details about their loan program:
Interest Rates: Typically Starting at 9.5%+ (Based off the Average Prime Offer Rate with maximum allowable spread).
Points/Processing Fees: 4 Points (3 points to Hopkins / 1 point to the Lender);
$350 average processing fee.
Loan to Value: Average 70%; Loan to value varies with property type, location and conditions of the property, and borrower credit.
Loan Terms: 10, 15, or 25 Years; Straight Amortization,
No Balloon, No Prepayment Penalty.
Income: Full Documentation, Verifiable Ability to Repay.

2. Payette Financial
Payette Financial is a direct hard money lender in Boise specializing in financing difficult transactions that conventional lenders avoid. They also buy performing and non-performing commercial loans from third parties. They offer funds to borrowers in Idaho, Arizona, Colorado, Montana, Nevada, New Mexico, Oregon, Utah, Washington, and Wyoming (and possibly other states) in need of immediate capital.
They can provide money in as little a 10 days and will lend against almost any type of commercial property including: undeveloped and developed land parcels, commercial, industrial, retail, mixed-use, warehouse, self-storage, shopping centers, hotels, office and multifamily (must be five or more units).
*They do not make residential home loans.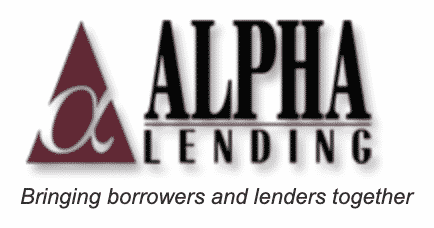 3. Alpha Lending
Next up is Alpha Lending. They're a relatively new lender in the area but they have a decent offering of loans. Whether you need a loan to fund the purchase of an investment property, commercial property, vacant lot, construction loan, or to refinance an existing loan, Alpha Lending can help. In most cases, loan requests can be pre-approved in as little as 24 hours after they receive the loan application and required underwriting information.

4. A10 Capital
Last but definitely not least on our list of the best hard money lenders in Boise is A10 Capital. They have the strongest Google profile of anyone on the list, however, they aren't necesssarily your typical hard money lender. 
They specialize in mostly commercial deals with a relatively high minimum loan requirement. Their full-service lending platform, which incorporates focused origination, fast underwriting, and servicing for the life of the loan, has made A10 the most active lender in the middle-market commercial mortgage space. With loans ranging from $3 million to more than $30 million, they've funded over 60 million square feet of commercial properties.
Best Hard Money Loans Boise FAQ
Who is the best hard money lender in Boise?
Here's our short list of the top 4 Best Hard Money Lenders in Boise ID:
Hopkins Financial Services Inc
Payette Financial
Alpha Lending
A10 Capital
What do Boise hard money lenders charge?
Hard money loan rates in Boisse range from 11 percent to 12 percent for shorter and mid range terms. Most hard money lenders also charge points or origination fees on a loan ranging from 3-4%.
Do Hard Money Lenders in Boise require appraisals?
Many hard money lenders in Boise will often require an appraisal.
What is hard money in Boise?
Hard money loans in Boise are short term loans secured by real estate. These loans are used to purchase and/or rehab residential or commercial properties. They're more expensive than traditional bank loans but can be closed faster and with less credit requirements.