Who are the Best Hard Money Lenders in Vermont?
Finding the best hard money lenders Vermont is critical to your real estate investing career. Whether you're a new real estate investor or you've completed several deals, your hard money loans can end up costing you thousands of extra dollars if you aren't careful. A bad hard money loan can set you back thousands and thousands of dollars. This can be avoided if you know how to approach a hard money lender the right way. On the flip side, hard money loans can provide the financing you need to make a deal possible in the first place. Vermont hard money lenders can give you the buying power you need to secure more deals and bigger deals.
Vermont doesn't have a great selection of lenders. Loan amounts average around $210.9k. Rates for private loans average 10-11%. The average loan made in Vermont has a length of 6-12 months. The mean loan includes a 2-3 point origination fee. Lenders typically offer a 65-70% loan-to-value on hard money loans in Vermont.
Here's our short list of the top 3 Best Hard Money Lenders in Vermont:
Prime Lending
Civic Financial Services
Hard Money Man
Top 3 Best Hard Money Lenders in Vermont 2022

PrimeLending is based out of Ludlow. They have a solid website and our part of a reputable national lender. 
They offer renovation loans as well as more traditional lending options.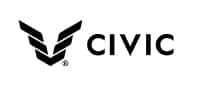 2.  Civic Financial Services
Our next hard money lender is CIVIC Financial Services. CIVIC is a best-in-class real estate lender that provides fast and simple financing to real estate investors. Whether the intention is to buy a single-family home to flip, to leverage an existing portfolio of rental homes to hold long term, or to acquire multifamily real estate for cash flow, they have a focused team and set of products that empower investors to build wealth through real estate.
Here's some more info about their loan program:
Up to 80% LTV
Rehab financing available up to 100%
5/1 Arm starting at 4.99%
1 year bridge starting at 6.99%
$100K-7.5M loan amount, higher on case-by-case basis
SFRs, condos, townhomes, and 2-100 unit properties
Experienced borrowers & new investors welcomed
No personal income verification
Closings in 7-12 business day 

Hard Money Man LLC is a New Jersey based private money lender. They're a national lender but they're based righti n New Jersey. With over 20 years of experience in hard money loans, they're one of the most experienced lenders avaailable. They've closed and funded over 7,500 loans totaling over 1.2 billion in transactions.
Here's some more details:
Rates from 8% for more experienced investors
Funding up to 90% of Purchase Price
100% of Rehab up to 75% ARV
Credit requirements: 650+ for new investors, 620+ mid for experienced
Minimum 65k purchase price
No Prepayment penalty
Best Hard Money Lenders Vermont FAQ
Who is the best hard money lender in Vermont?
Here's our short list of the top 3 Best Hard Money Lenders in Vermont:
Prime Lending
Civic Financial Services
Hard Money Man
What do Vermont hard money lenders charge?
Hard money loan rates in Vermont range from 10 percent to 11 percent for most fix and flip and shorter term loans. Many hard money lenders in Vermont also charge points or origination fees on a loan that range from 2-3 percent.
Do Hard Money Lenders in Vermont require appraisals?
With most hard money lenders in Vermont, the loan to value (LTV) is determined through an appraisal or a broker opinion of value. Some lenders do offer in house valuations, which eliminate the need for a third party appraisal.
What is hard money in Vermont?
Hard money loans in Vermont are loans secured by real estate used to purchase or rehab that piece of property.
These short term loans are used to purchase and/or rehab residential or commercial properties. They're usually more expensive than traditional loans but can be closed faster and oftentimes with less credit requirements.