Who are the Best Hard Money Lenders in Fort Wayne 2021?
Finding the best hard money lenders Fort Wayne is important to your investing success. Whether you're looking for a fix and flip loan or a BRRRR strategy, a bad hard money loan can set you back thousands of dollars. On the other hand, a good hard money loan from Fort Wayne's top providers will give your business buying power and allow for exponential growth in less time than any other source of financing available out there.
Fort Wayne has a limited selection of local private money lenders. With that said, there are several national lenders who are available to loan throughout Fort Wayne. Rates on hard money loans issued to Fort Wayne investors average a standard 10-12% with an average loan amount around $119k. The median loan term is around 6-12 months. The mean hard money loan includes origination fees in the 2-4% range with standard LTV averages around 70-75%.
Here's our short list of the top 5 Best Hard Money Lenders in Fort Wayne:
Opportunity Business Loan
Lionheart Commercial Capital
CPL Investments LLC
Longhorn Investments
Hard Money Man
Top 5 Best Hard Money Lenders Fort Wayne IN

1. Opportunity Business Loans
Our first hard money lender in Fort Wayne is Opportunity Business Loans. They have an excellent Google with profile with high quality reviews and a solid website with a lot of good information.
They've been in the lending industry for many years and have completed a lot of loans in several different areas.
Here are more details about their hard money loans:
Loan Amount: $100,000 – $50,000,000
Loan-to-Value: Up to 80%
Rehab Costs: Up to 100%
Term Length: 1 – 30 Years
Amortization: Up to 30 Years
Interest Rate: 6% – 14%
Closing Time: 2 – 4 Weeks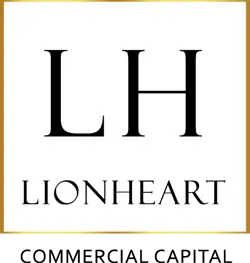 2. Lionheart Commercial Capital
Our next Fort Wayne hard money lender is Lionheart Commericla Capital. They're one of the few highly rated hard money lenders near Fort Wayne with a solid Google profile. They offer a  good selection of loan programs including fix  and flip loans, construction loans, bridge financing and more.
Here's  some more info about their loan offerings:
Loan amounts from $2 million up to $500 million
Up to 80% LTV
Low interest rates
Origination fees of 1% to 4%
Interest-only amortization
Commercial properties, raw land, and development projects accepted as collateral
Closing times as fast as 5 days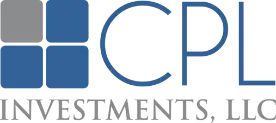 3. CPL Investments LLC
CPL Investments LLC is located nearby in Carmel IN. They come well rated on Google for  strong customer service and an easy process. Their hard money loans typically include funds for both the purchase and rehab of the property. This is the perfect type of loan for anyone interested in getting into the 'Fix 'n Flip' business.
Here's some more info about their fix and flip program:
No experience requirements
6-36 months
Will fund 80% of the purchase price and 100% of the rehab costs or up to 60-65% of ARV
Escrow draws within 24 hours
Rate 10-15% (interest only payments)
Points are charged in arrears and determined on a deal by deal basis
Streamlined application process

4. Longhorn Investments
Longhorn Investments is a quality national hard money lender based in Dallas that lends to many Indiana cities. They were formed in 2008 and have funded thousands of loans since inception. They also offer complementary services incincluding title work and real estate law. They have programs for rehab fix and flips and  also longer term rental properties. 
Here are more details:
Starting at 11.99% interest only payments (depends on deal and location)
Starting at 2.99 points origination (depends on deal and location)
Appraisal Fee: $425 – $550 (dependent upon location and independent appraiser's fee)
Draw Inspection Fee
Loan Documents: $475
Loan Admin Fee: $500
Credit Report Fee: $40 ($45 for Joint)
Monthly Servicing Fee: $15
LTV up to 75%

5.

Hard Money Man
Hard Money Man LLC is a New Jersey based private money lender. They're a national lender but they loan to many Indiana cities including Fort Wayne. With over 20 years of experience in hard money loans, they're one of the most experienced lenders avaailable. They've closed and funded over 7,500 loans totaling over 1.2 billion in transactions.
Here's some more details:
Rates from 8% for more experienced investors
Funding up to 90% of Purchase Price
100% of Rehab up to 75% ARV
Credit requirements: 650+ for new investors, 620+ mid for experienced
Minimum 65k purchase price
No Prepayment penalty
Best Hard Money Loans Fort Wayne FAQ
Who is the best hard money lender in Fort Wayne?
Here's our short list of the top 5 Best Hard Money Lenders in Fort Wayne:
Opportunity Business Loan
Lionheart Commercial Capital
CPL Investments LLC
Longhorn Investments
Hard Money Man
What do Fort Wayne hard money lenders charge?
Hard money loan rates in Fort Wayne range from 10 percent to 12 percent for shorter and mid range terms. Most hard money lenders also charge points or origination fees on a loan ranging from 2-4%.
Do Hard Money Lenders in Fort Wayne require appraisals?
Many hard money lenders in Fort Wayne will require an appraisal.
What is hard money in Fort Wayne?
Hard money loans in Fort Wayne are short term loans secured by real estate. These loans are used to purchase and/or rehab residential or commercial properties. They're more expensive than traditional bank loans but can be closed faster and with less credit requirements.