Who are the Best Hard Money Lenders in Columbia MD?
Finding the best hard money lenders Columbia is very important to your real estate investing success. Whether you're a new real estate investor or you have much more experience, your hard money loans can end up costing you thousands of extra dollars if you aren't careful. A bad hard money loan can set you back thousands and thousands of dollars if you don't know how to approach a hard money lender the right way. On the flip side, hard money loans can provide the financing you need to make a deal possible in the first place. Columbia hard money lenders can give you the buying power you need to secure more deals and bigger deals than otherwise possible.
Columbia has several reputable hard money lenders offering loans within the city. Loan amounts average around $291.9k. Rates for private loans average 11-12%. The average loan made in Columbia has a length of 8-12 months. The mean loan includes a 3-4 point origination fee. Lenders typically offer a 70-75% loan-to-value on hard money loans in Columbia.
Here's our short list of the top 5 Best Hard Money Lenders in Columbia:
Hard Money Bankers

Trius Lending Partners

New Funding Resources

Dominion Financial
PSG Lending
Top 5 Best Hard Money Lenders in Columbia MD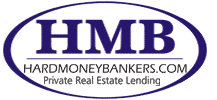 #1. Hard Money Bankers
Our top hard money lender in Columbia is Hard Money Bankers. They highly rated on Google. They are a full service and self-funded private/hard money lending company providing fast and flexible financing for residential and commercial investment real estate deals. They are currently lending in Maryland, Washington DC, Virginia, Pennsylvania. Delaware and New Jersey.
As a general rule, their rates range from 13-14%, and you will probably have to pay anywhere from 3-5 points.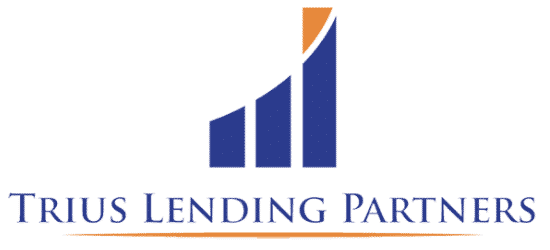 2. Trius Lending Partners
Our top Columbia hard money lender is Triuss Lending Partners. They have one of the mots impressive Google profiles in the nation! They offer Real Estate Investment and Commercial Loans in Maryland & the Mid-Atlantic areas.
When you need hard money lending for a fast real estate transaction, Trius Lending Partners meets the needs of investors, small business owners and contractors. They offer quick, easy financing options to help you solidify your real estate endeavors.
Here's some more details:
No prepayment penalty
Rates ranging from 12% to 15%
2 to 5 points
No credit requirements

3. New Funding Resources
Our next hard money lender in Columbia is New Funding Resources. Headquartered in Gaithersburg, MD, New Funding Resources lends exclusively in Maryland, Washington, DC, Virginia, and Delaware. They believe that their local real estate market offers stability that's unique to this area. Their goal is to transform real estate financing in the Maryland, Virginia, and Washington, DC, area in a way that benefits everyone.
Here's some more details:
Investment/commercial loans ONLY
First lien only
Interest-only monthly payments
Up to 100 percent purchase financing
Up to 90 percent loan-to-cost
Up to 65 percent of rehab's after-repair value (ARV)
Pricing depends on investor experience

#4. Dominion Financial
Next up is Dominion Financial. Another stellar Google profile, they offer hard money loans to investors in Maryland and surround areas.
They will fund 90% of the purchase price and 100% of the rehab. You'll need money for the 10% down payment, closing costs, and cash to get the rehab started. Generally, if you have $30,000 or more in cash reserves, they can approve you for a loan. 

#5. PSG Lending
Rounding out our top 5 is PSG Lending. They are a direct lender of bridge capital nationwide. They focus on $150,000 to $10,000,000 financing transactions, providing time-sensitive bridge financing using commercial real estate as collateral. PSG targets value-add and opportunistic acquisitions, ground-up deals, and distressed transactions. They offer Construction loans, Rehabilitation / renovation loans, Bridge loans and Single family residential, multifamily, commercial loans. 
Here's some of their terms:
Timing to Close: 14 – 28 days
Loan Size: $150,000 – $10,000,000
LTC: Up to 85%
LTV: Up to 70%
Rate: 9% – 12%
Origination Fee: 2 – 3 points
Term: 6 – 18 Months
Best Hard Money Lenders Columbia FAQ
Who is the best hard money lender in Columbia?
Here's our short list of the top 5 Best Hard Money Lenders in Columbia:
Hard Money Bankers

Trius Lending Partners

New Funding Resources

Dominion Financial
PSG Lending
What do Columbia hard money lenders charge?
Hard money loan rates in Columbia range from 11 percent to 12 percent for most fix and flip and shorter term loans. Many hard money lenders in Columbia also charge points or origination fees on a loan that range from 3-4 percent.
Do Hard Money Lenders in Columbia require appraisals?
With most hard money lenders in Columbia, the loan to value (LTV) is determined through an appraisal or a broker opinion of value. Some lenders do offer in house valuations, which eliminate the need for a third party appraisal.
What is hard money in Columbia?
Hard money loans in Columbia are loans secured by real estate used to purchase or rehab that piece of property.
These short term loans are used to purchase and/or rehab residential or commercial properties. They're usually more expensive than traditional loans but can be closed faster and oftentimes with less credit requirements.