Who are the Best Hard Money Lenders in Hartford CT?
Finding the best hard money lenders Hartford CT is critical to your investing success. Whether you're new to real estate or seasoned investor, your hard money loan can eat up a ton of profit margin. Whether you're looking for a fix and flip loan or a BRRRR strategy, a bad hard money loan can set you back thousands of dollars. On the other hand, a good hard money loan can provide the financing you need in less time than any other source of financing. Hartford hard money lenders can give you the buying power required to scale your business and profit.
Hartford has a decent amount of local private money lenders available to loan throughout the area. Rates on hard money loans issued to Hartford investors average 11-12% with loan amounts averaging around 87.5k. The median loan term is around 12-18 months. The mean hard money loan includes origination fees in the 3-4% range with standard LTV averages around 80%.
Here's our short list of the top 4 Best Hard Money Lenders in Hartford :
Pinnacle Financial Services LLC
Lend Some Money
New Silver
Capital Three Sixty
Top 4 Best Hard Money Lenders Hartford

1. Pinnacle Financial Services LLC
Pinnacle Financial Services LLC is a hard money lender Hartford specializing in Investment Purpose Residential & Commercial Funding. They offer limited verification funding which makes their loan process extremely fast and easy. 
Here's some more details:
Funding up to 80% of Purchase Price and 100% of Renovations
Family owned and operated business providing reliable and fast funding since 2005
3 points (paid at closing)
12% interest only (paid monthly)
12 month loan term with no prepayment penalty
Minimum loan amount $50,000 / Maximum $500,000
680 minimum Fico score required
Funding in less than one week
No income verification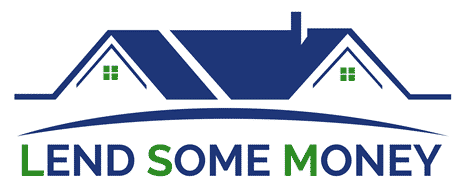 2. Lend Some Money
Our next Hartford hard money lender is Lend Some Money. They have a solid Google profile and an easy to navigate website. They offer the core loans necessary for most investors including fix and flip, construction and rental.
Here's some more info about their loan program:
Rates as low as 7.25%
Close in as little as 72 hours
No minimum FICO requirement
Interest-only payments
Borrow up to 90% of purchase price, 100% of rehab costs, 75% of ARV
Dedicated loan officer

3. New Silver
New Silver Lending is one of the few hard money lenders based in Hartford CT. Their hard money loans are designed for fix and flip investors that need quick access to capital at competitive interest rates. The entire application process can be completed online, in less than 10 minutes.
Here's more about their fix and flip program:
Credit score 600+
Interest rate 7.625-11.5%
Up to 90% LTC
No income verification
Get approved online in 10 minutes
Instant proof of funds letter
Interest only payments
Up to 100% construction financing

4. Capital Three Sixty
Capital Three Sixty is a hard money lender located nearby in Avon CT.  They don't have many reviews  but the ones they do have are excellent. They offer a variety of hard money loans for investors. In fact, they even offer different loan options based on LTV, which is pretty unique. 
Here are some of their fix and flip loan terms based on 80% LTV:
Loan Amounts: $75,000 to $2,000,000
Loan to Value: Up to 80% of the Purchase Price
Interest rates: Depends on borrower profile
Loan Term: 12 months
Payments: Interest only monthly, no interest reserve required
Lien Position: First Only
Prepay: none
Best Hard Money Loans Hartford FAQ
Who is the best hard money lender in Hartford?
Here's our short list of the top 4 Best Hard Money Lenders in Hartford :
Pinnacle Financial Services LLC
Lend Some Money
New Silver
Capital Three Sixty
What do Hartford hard money lenders charge?
Hard money loan rates in Hartford range from 11 percent to 12 percent for shorter and mid range terms. Most hard money lenders also charge points or origination fees on a loan ranging from 3-4%.
Do Hard Money Lenders in Hartford require appraisals?
Many hard money lenders in Hartford will require an appraisal.
What is hard money in Hartford?
Hard money loans in Haartford are short term loans secured by real estate. These loans are used to purchase and/or rehab residential or commercial properties. They're more expensive than traditional bank loans but can be closed faster and with less credit requirements.