Who are the Best Hard Money Lenders in Jacksonville FL?
Finding the best hard money lenders Jacksonville FL is critical to your investing success. Whether you're new to real estate or have been doing it for years, your hard money loan can eat up a ton of profit if it isn't favorable. A bad loan can set you back thousands of dollars. On the other side, a good hard money loan can provide the financing you need in less time than any other source of financing. Jacksonville hard money lenders can give you the buying power required to scale your business and profit.
Jacksonville has a decent amount of private money lenders offering loans. Several of them appear reliable with numerous positive Google reviews and professional websites. There are however, several companies with poor reviews and outdated websites. Rates on hard money loans issued to Jacksonville investors average a standard 8-16%. The median loan term is around 12 months. The mean hard money loan includes origination fees in the 1-3% range with standard LTV averages around 80%.
Here's our short list of the top 5 Best Hard Money Lenders in Jacksonville:
Capital Funding Financial
Carbon Capital
Coast2Coast
BLG
Boyd Management
The Top 5 Best Hard Money Lenders Jacksonville FL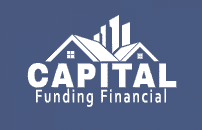 1. Capital Funding Financial
Capital Funding is actually based out of Boca Raton but still a hard money lender in Florida! They've been in the industry for many years and offer  an excellent variety of loan  programs at competitive rates.

2. Carbon Capital
Carbon Capital is a highly rated mortgage lender in Jacksonville. The downside is they technically aren't a hard money lender. They only offer long term financing on rental properties. They do not offer loans for fix and flip. They're just too highly rated to leave off the list completely.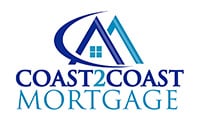 #3. Coast2Coast
Coast2Coast is fairly new as a hard money lender in Jacksonville. They don't have any Google reviews yet but they have a solid website with a good offering.
They offer a couple of programs for hard money loans and fix and flip loans. Their requirements are much more flexible than traditional financing and you can get access to your funds much quicker as well. 

#4. BLG Lending
BLG is another quality hard money lender in Jacksonville. They offer construction loans, rehab loans and more. They boast about fast closings in as little as 10 days and also a very fast application process. 
Here's a bit more about their offerings:
Single and Multifamily Investment properties
Secondary Homes and Vacation Residences allowed
Commercial loans
Loan Amounts to $5 million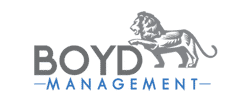 #5. Boyd Management
Boyd Management has a solid website and Google presence. They offer a variety of loan options for real estate investors. They've closed loans in 48 hours (wow!) and have NO credit requirements, making them one of the most flexible lenders on the list. 
Here's a bit more about their programs:
Fix & Flip (Your buying to improve the property and renovate within 1-2 years)
Cash Out Refinance (You already own the property you purchased with another loan and want to refinance it and get cash out of the deal)
Rate & Term Refinance (You own the property and aren't looking for cash, but need to replace current financing with a later repayment date or better rate)
Ground Up Construction (You are an experienced building looking for financing spec homes or to finance a custom build)
Jacksonville Best Hard Money Lenders FAQ
Who is the best hard money lender in Jacksonville?
Here's our short list of the top 5 Best Hard Money Lenders in Jacksonville:
Capital Funding Financial
Carbon Capital
Coast2Coast
BLG
Boyd Management
What do Jacksonville hard money lenders charge?
Hard money loan rates in Jacksonville range from 8 percent to 16 percent for shorter and mid range terms. Most hard money lenders also charge points or origination fees on a loan ranging from 1-3%.
Do Hard Money Lenders in Jacksonville require appraisals?
Many hard money lenders in Jacksonville will require an appraisal. However, there are several lenders on this list who offer no-doc loans, in which case, it may not be required.
What is hard money in Jacksonville FL?
Hard money loans in Jacksonville are short term loans secured by real estate. These loans are used to purchase and/or rehab residential or commercial properties. They're more expensive than traditional bank loans but can be closed faster and with less credit requirements.