Who Offers the Best Hard Money Loans for Bad Credit Investors?
Finding the best hard money loan for bad credit can be challenge. Whether you're new to real estate or you're a seasoned vet, your hard money loan can often make or break your deal. When you have bad credit, this can make things even more difficult. However, hard money lenders can often work with investors who had bad credit or no credit. Knowing how to approach a hard money lender is key. Since your loan is backed by your investment property, there's usually a way to fund the deal no matter your credit score.
This list compiles some of the best bad credit and no credit check hard money lenders. Many of these are national lenders. There are also many great lenders that vary state to state.
Here's our short list of the best hard money loans for bad credit:
Bridgewell Capital
Civic Financial Services
Tidal Loans
Top 3 Best Hard Money Loans for Bad Credit & No Credit

Bridgewell Capital is a hard money lender based in Orlando. They offer rehab loans for flips and for rental properties. They also do multifamily loans and commercial loans.
Here are some of their fix and flip loan terms:
Up to 100% of rehab costs
Up to 75% ARV
Closings in 10 days
Damaged Credit Okay
No interest on undrawn rehab funds
No pre-payment penalty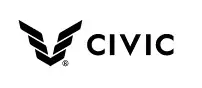 2. Civic Financial Services
Our next hard money lender is CIVIC Financial Services. CIVIC is a best-in-class real estate lender that provides fast and simple financing to real estate investors. Whether the intention is to buy a single-family home to flip, to leverage an existing portfolio of rental homes to hold long term, or to acquire multifamily real estate for cash flow, they have a focused team and set of products that empower investors to build wealth through real estate.
Here's some more info about their loan program:
Up to 80% LTV
Rehab financing available up to 100%
5/1 Arm starting at 4.99%
1 year bridge starting at 6.99%
$100K-7.5M loan amount, higher on case-by-case basis
SFRs, condos, townhomes, and 2-100 unit properties
Experienced borrowers & new investors welcomed
No personal income verification
Closings in 7-12 business day 

#3. Tidal Loans
Tidal Loans issues loans throughout the Houston, Austin, and San Antonio real estate markets. They offer flexible loan terms for fix and flip, longer term rental loans for rental properties, refinancing, and new construction loans. They offer competitive rates and very reasonable loan-to-value requirements. 
Best Hard Money Loans for Bad Credit FAQ
Who is the best hard money lender for bad credit?
Here's our short list of the best hard money lenders for bad credit:
Bridgewell Capital
Civic Financial Services
Tidal Loans
What do no credit check hard money lenders charge?
Hard money loan rates for investors with bad credit will vary from state to state. Your credit score may also have a small impact on the rate.
Do Hard Money Lenders Require Appraisals?
With most hard money lenders, the loan to value (LTV) is determined through an appraisal or a broker opinion of value. For investors with bad credit, you'll almost always need to show the value of the asset.
What is a no credit check hard money loan?
No credit check hard money loans are loans secured by real estate which is used to purchase and/or rehab residential or commercial properties. They're typically more expensive than traditional financing but can be closed much faster and oftentimes with less paperwork.